Reasons why you need to watch out for Katy Perry's Rise!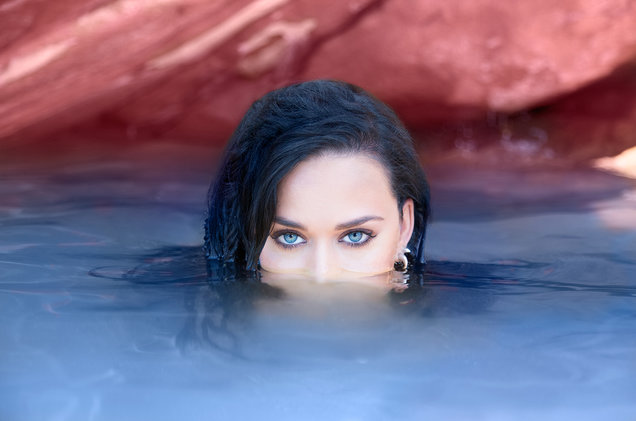 All the Katy Cats around the world are jittering all around with excitement and with good reason too. Her teaser for Rise was released yesterday and let's just say it appears to be phenomenal.
Before we even get to those mysterious two lines we hear her sing in the trailer. The song has been chosen as the Rio Olympics theme song. Katy sure knows how to come back with a bang.
"Don't be surprised
I will still rise"
After her song "This is how we do" in 2014, Katy sure did rise with her new song topping the charts immediately after the release. There appears to be no album following the song but anything would satisfy her fans after such a long wait.
Let's talk about the about the magnificent trailer video of 26s.
The video seems to be set in some desert landscape and before we know it, there's Perry gasping for air after staying underwater for too long. She has a parachute dragging behind her as she goes walking on the Rocky Mountains. Did she take a dive into the water right after that?
Katy's mega huge success with most of her singles make her a powerful lady in the industry. A true force to be reckoned with in a world dominated by other singers. Dark Horse remains to be her most successful song racking up more than 1.7Billion views on YouTube! Think Rise can beat that record?
She's been teasing her fans mercilessly with a few titbits from here and there. Videos Capitol too had released a major teaser which have everyone anxiously waiting for the release of the song. Katy is unlike any other artist with her beautiful voice and her creative videos. You know the video is going to be bomb once it releases! We all shall continuously wait for that beautiful moment where the song might finally be released. Hope it keeps up with our expectations and after two years? We have every right to expect greatness in this music video.
– Leah Jacob