5 Things No One Has Told You About Donald Trump!!
1) Donald Trump's grandparents anglicized their name from Drumpf:
His grandfather Friedrich and grandmother Elisabeth were born in Germany and immigrated to the United States. Their son Fred Trump married Donald Trump's mother Mary Ann MacLeod, who was born in Scotland and met Donald Trump's father during a vacation trip to New York.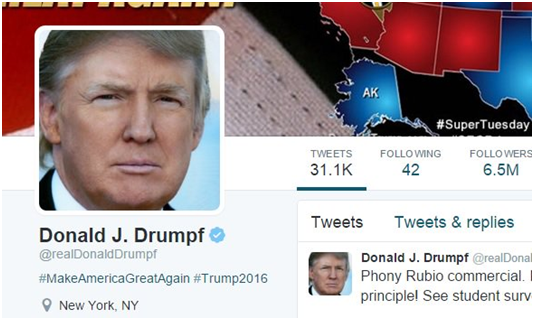 2) He's not entirely "self-funding" his campaign
Trump has repeatedly claimed that he is not beholden to special interests because he was "self-funding" his campaign. The multibillionaire has said he's already given "probably 20, 25 million dollars" to his presidential campaign (it's a few million less, actually). But in fact, he's taken $7,497,984.50 in individual contributions, John Oliver pointed out that if Trump didn't want anyone else's money, "maybe he shouldn't have two 'donate' buttons on his website, because money isn't unsolicited when you have to ask for someone's credit card expiration date to receive it."
3) He's had several failed business ventures:
Oliver listed Trump-branded businesses that have gone under: "Trump Shuttle, which no longer exists; Trump Vodka, which was discontinued; Trump Magazine, which folded; Trump World Magazine, which also folded; Trump University, over which he's being sued; and of course, the travel-booking site GoTrump.com." One investigation by CBS News cited by Oliver also exposed several Trump-branded real estate developments that have led to several lawsuits against the New York businessman in the late 2000s.
4) Trump's parents sent him to a military school:
New York Military Academy, when he was 13 years old. While there he played varsity football, varsity soccer, and was captain of his varsity baseball team.
5) Trump prefers cherry-vanilla ice cream:
He also loves hamburgers and meat loaf, he once told Us Weekly, but he doesn't drink coffee, tea, or alcohol, and eats only the toppings on pizza, discarding the dough. And he eats lunch at his desk.
-Demetrius Jacob