World Music Festival Bangalore- 18th & 19th June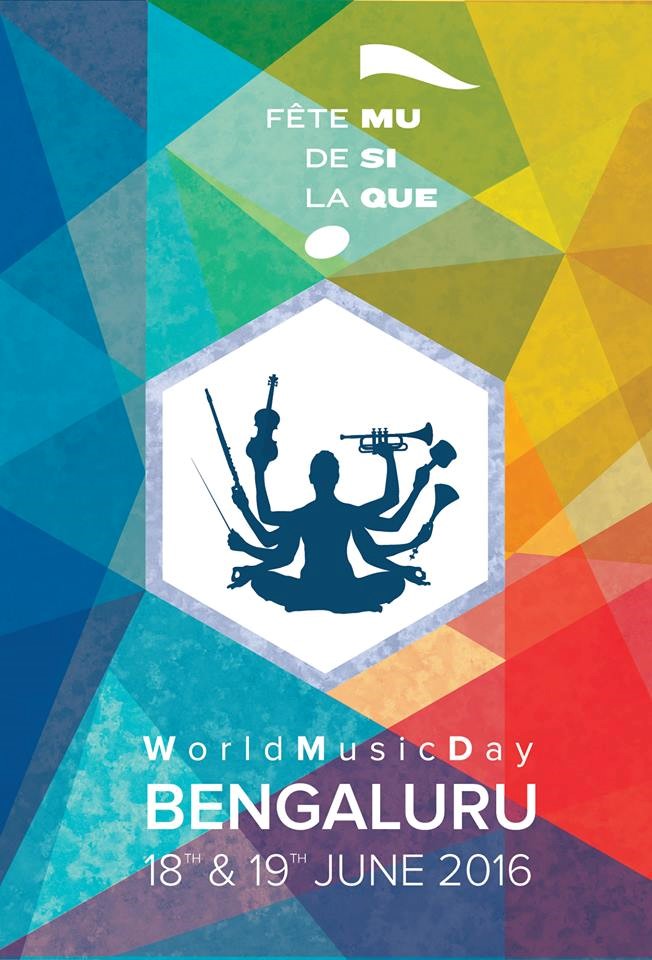 The Alliance World Music Festival takes center stage in Bengaluru on the 18th and 19th of June, in 21 different venues making it the largest music festival yet to come to our city.
Initiated in France in 1982 and started in Bangalore from 1984, The Alliance World Music Festival popularly known as the Fete De La Musique is surely creating what seems to be more than just a buzz around the city. The excitement and anticipation is off limits, as this year the festival promises to deliver on a much larger scale. With the festival opened up to 21 venues and with over 140 musical performances, the expectations are indeed very high. A platform where all kinds of musicians are given an opportunity to showcase their talents irrespective of age or fame, the festival almost always consists of musicians that surprise the crowd with their melodies.
CoffePost.in had the pleasure of talking to Miss Prutha Narke the Organizer of The Alliance World Music Festival and the person responsible for the expansion of this festival.
Excerpts:-
 Briefly describe this journey and what it means to you?
The Festival was started in Bangalore in 1984 and has been going on since then. I took charge in organizing it in 2014. That's the year we decided to expand this to 5 different venues and later in 2015 we further expanded it to 12 venues and this year we have come a long way increasing it to 21 venues. Of course it means a lot to me watching musicians get a platform to perform every year. It's been a great achievement personally and professionally.
Did you face any hurdles while taking this festival to over 21 venues?
 There weren't any hurdles as of such, just the co-ordinating had to be done efficiently. My Intern and I worked for this with some help from the director. Co-ordinating with the venues was a little tough but thankfully all the venues were very helpful and supportive about it. They were very professional too.
 Is there something special that you would like people to watch out for in this year's festival?
The band Thermal and a Quarter will be playing. We always have a headlining band so this year we went very big and thought why not Bangalore's own Thermal and a Quarter. What's different is unlike a usual headlining band they will not be closing for us, they will be playing at 7 pm on 19th June and you know, warm up the stage for the bands that follow. Also I would personally watch out for this upcoming band called Groove Tantriks, they will be closing for us on 18th June at 10 pm and they're very good.
21 venues. Over 100 performances. 2 days. One big weekend. This weekend you know where to be to bring music to your ears. World Music Festival 2016. We'll see you there!
VENUES: