McDonalds or Burger King?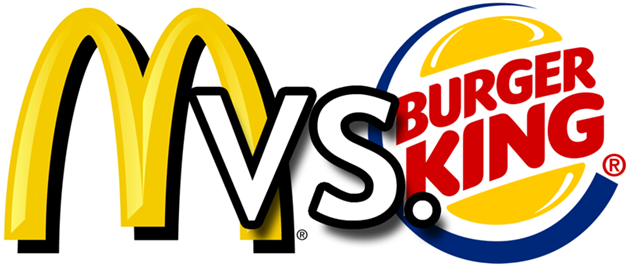 The debate continues if it is McDonalds or Burger king, and these deliberations always boil down to one notion: Hamburgers. Whose hamburgers are the cheapest? Better tasting and more convenient?
McDonalds came up with the 15-cent hamburger while Burger King came up with the 37-cent whooper, noticing that Burger King was taking the fight in context to quality and not price, McDonalds realized it had to have a big burger of its own and hence came up with the Big Mac. And today with the change of tastes of the consumers the question is whose nuggets are better?
In the past the war used to be simple, whoever had the better burger won the war. But consumers' stated preference for healthier options has upended that dynamic and left both companies struggling to define their identities while still feeding millions of families every day, McDonald's at its 14,300 U.S. locations and Burger King at its 7,400 in the U.S. and Canada.
Both chains have been experimenting with new ideas to win the conscious consumer. But the question now is: Why aren't they sticking to their roots and finding ways to do hamburgers even better?
-Demetrius Jacob