ORGANIC AGRICULTURE: THE PATH FOR SUSTAINABLE AGRICULTURE IN INDIA?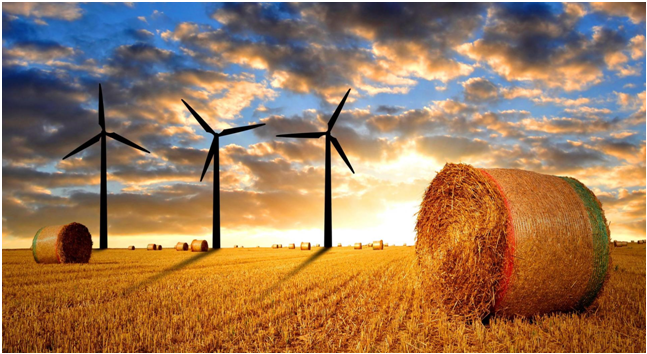 The intensive use of chemical inputs in cultivation methods such as in pesticides and fertilizers has led to giving significant attention to alternate methods and forms of agriculture. This is due to the growth in awareness by both the consumers and producers towards health and environmental issues usually linked with heavy chemical inputs and artificial synthetic in agriculture all around the world (Ramesh et al., 2010 pp 1190). This is because organic agriculture is also known to be productive with the notion of sustainability for the farmers as well as for the environmental sustainability. (Reganold et al., 1993; Letourneau &Goldsteitfdn, 2001; Mader et al., 2002).
The international food standards Codex Alimentarius defines Organic agriculture as:-
''…A holistic production management system, which promotes and enhances agro-ecosystem health, including biodiversity, biological cycles, and soil biological activity. It emphasises the use of management practices in preference to the use of off-farm inputs, taking into account that regional conditions require locally adapted systems. This is accomplished by using, where possible, agronomic, biological, and mechanical methods, as opposed to using synthetic materials, to fulfil any specific function within the system''. (FAO, 1999)
The foremost aim of organic agriculture is to produce quality food sustainably with less or no degrading effect on the environment. This aim has not been accomplished by current agricultural practices, that is., inorganic agriculture, and hence there is a need to view and study the practicality of organic agriculture which is argued by other studies of being capable to provide solutions for the current agricultural problems and help to achieve optimal production of quality food sustainably (IFOAM, 2005; Herath&Wijekoon, 2013 pp 6).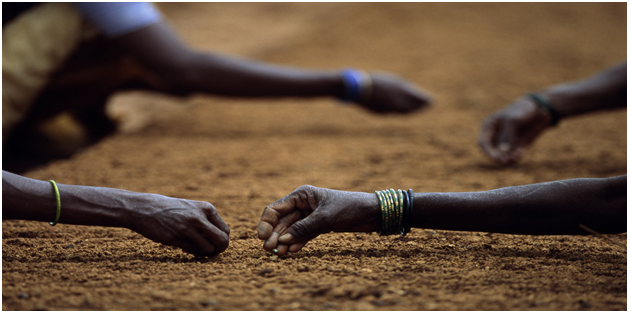 India like any other nation has traditionally been a country of organic agriculture and there are natural organic nutrients in all the corners of India which may lead to potentiality of cultivating substantial organic crops in the country (Butterworth et al., 2003; Reddy, 2010b pp354). In India organic farming was started first by the agribusiness entrepreneurs in 2000, supported by the Ministry of Commerce. And after noticing the issues in the dominant agricultural practices in India, launched the National Organic Programme in April 2000 and since then the Agricultural and Processed Food Products Export Development Authority (APEDA) is implementing the National Programme for Organic Production (NPOP).There is also a growth of considerable interest in organic agriculture by the farmers as well in the organic sector. However, it still remains small with the conversion to organic agriculture remaining below two per cent. This is mainly due to the Agricultural Universities and Research Institutes not being prepared to support organic farming in whole heartedly (Guruswamy&Gurunathan, 2010 p116) giving rise to gap in communication channels for transmitting knowledge of organic and conventional agricultures to the farmers. Other key issues include inefficiency in soil fertility enhancement, certification constraints, marketing challenges and less policy support (Reddy, 2010 pp343).It has been argued that organic farming is productive and sustainable, but there is a need for strong support to it in the form of subsidies, agricultural extension services and research (idem). According to Narayanan (2005), this has made India to fall behind majority of the agricultural based nations of the world when it comes to organic agriculture (Narayanan, 2005) as many farmers in India are heavily dependent on conventional method of agriculture.
In order to gain and target support for the organic agriculture, it is important to understand the factors that lead the farmers to decide in favour of organic agriculture and also to understand what makes farmers not practice organic agriculture. Adoption of organic agriculture is believed to be driven by various different reasons such as economic and socio-economic, structural and institutional factors (Defrancesco et al., 2008; Burton et al, 2003; Laepple&Donnellan, 2008 pp 1). However, information gathering and attitudes of the farmer (Willock et al, 1999, Hattam, 2006, Rehman et al, 2007) are also important in that decision (Herath&Wijekoon, 2013).
In my opinion, any study of experiment depends highly on the geographic context. Therefore further study and researches of organic agriculture in India is required because research is the element that is needed for determining organic agriculture's advantages and disadvantages.
-ImchasenlaLongkumer
REFERENCES
Burton,M.,Rigby,D., &Young,T (2003). Modelling the adoption of organic horticultural technology in the UK using Duration Analysis; The Australian Journal of Agricultural and Resource Economics.
Butterworth, J., Adolph, B. & Suresh Reddy, B. (2003) How Farmers Manage Soil Fertility. A Guide to Support Innovation and Livelihoods. Andhra Pradesh Rural Livelihoods Programme, Hyderabad /Chattam: Natural Resources Institute, UK.
Defrancesco, E., Gatto, P., Runge, F. &Trestini, S (2008) Factors affecting Farmers' Participation in Agri-environmental Measures: A Northern Italian Perspective; Journal of Agricultural Economics,Vol.59.
FAO 1999. Organic Agriculture. Food and Agriculture Organization of the United Nations, Rome. <http://www.fao.org/unfao/bodies/COAG/COAG15/X0075E.htm>. Accessed 1/1/2015
Guruswamy, K., &Gurunathan, B.K (2010). A Need for Organic Farming in India. Journal of contemporary research in management. pp 115-118.
Hattam, C (2006) Adopting certified organic production: evidence from small scale avocado producers in Michoacãan, Mexico, Unpublished PhD Thesis, The University of Reading
Herath, C. S., &Wijekoon, R. (2013). Study on attitudes and perceptions of organic and non-organic coconut growers towards organic coconut farming, pp 5-14.
International Federation of Organic Agriculture Movement (IFOAM) (2007). Africa Organic, IFOAM newsletter, 1 (7): http//www.ifoam.org/newsletter/newsletter-africa/Africaorganic-news-vol.1-no.7.html. Accessed 15/12/2014
Laepple, D., &Donnellan, T. (2008). Farmer attitudes towards converting to organic farming, pp 1-8
Lutourneau, D.K. and Goldstein, B. 2001. Pest damage and arthropod community structure in organic vs conventional tomato production in California, App. Ecolo., 38 (3) pp 557-570.
Narayanan, S. (2005) Organic Farming In India: Relevance, Problems and Constraints, Occasional Paper No. 38, Department of Economic Analysis and Research, National Bank for Agriculture and Rural Development, Mumbai.
Ramesh,P., Panwar, R.N., Singh, B.A., Ramana, S., Yadav, K.S., Shrivastava, R., & Rao, A.S (May,2010). Status of organic farming in India. Current Science.98 (9) pp 1190-1194.
Reddy, B. S (2010). Organic Farming : Status, Issues and Prospects – A Review §, 23(December), pp 343–358.
Reganold, J. (2006). A Global Perspective Edited by Paul Kristiansen ,AcramTaji, 000, pp 0-23.
Rehman, T., McKemey, K., Yates, C.M., Cooke, R.J., Garforth, C.J., Tranter, R.B., Park, J.R., &Dorward, P.T (2007). Identifying and understanding factors influencing the uptake of new technologies on dairy farms in SW England using the theory of reasoned action, Agricultural Systems 94, pp 287-293.
Willock, J., Deary, I., McGregor, M., Sutherland, A., Edwards-Jones, G., Morgan, O., Dent, B., Grieve, R., Gibson, G., & Austin, E (1999). Farmers' attitudes, Objectives, Behaviours, and Personality Traits: The Edinburgh Study of Decision Making on Farms, Journal of Vocational Behaviour54.