THE MATRILINEAL TRIBES OF MEGHALAYA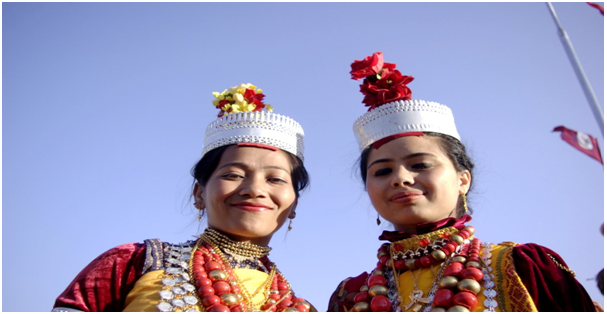 In India, family is considered a link between community and change. The power, relationships and socio-economic statuses can also be determined by knowing the background and the base of the families. When it comes to the types of family in India, it will be grouped into (1) joint and nuclear and (2) patrilineal and matrilineal. In recent times, changes have been taking place in both the categories of families in India. Patrilineal families are those whose descents are traced through the male line and the power and property are also inherited by the male members and for matrilineal, it is the inheritance of power and property by the female members and the tracing of descents through the female line. Male dominancy is at large in the diversified India as the practice of patrilineal families dominates over matrilineal families. The exceptions to the patrilineal families in India are very few in addition to various changes that are taking place within these matrilineal families (usually the case of transforming into patrilineal families). Khasis and Garos and Jaintias of Meghalaya, Nairs of Kerala and the Mappila Muslims of Malabar are the main communities in India that are associated with the system of matriliny. Nairs of Kerala have nearly transited to patrilineal type of family.
The North Eastern state of Meghalaya in India is a State Union, which is a part of the seven sister states of North-Eastern region. It became a full-fledged state of India on January 21, 1972. The state currently has seven districts namely Jaintia Hills, East Khasi Hills, Ri-bhoi, East Garo Hills, West Khasi, West Garo Hills and South GaroHills . The total inhabitants of the state according to the 2011 census is 29,64,007 of whom about 86% is tribal and about 70% of them follow Christianity.
The Khasis are the tribe who occupy the lower northern hills and are commonly called the Bhoi. People residing in the southern parts are known by the name 'War'. In the Khasi hills, the Lyngamns dwell in the north western part of the state. But all claimed to have descended from the kihynniewtrepand are known by the generic name of Khasi-Pnars or simply Khasi. The Garos who belong to the Bodo family of the Tibeto-Burman race live in the Western Meghalaya. They choose to call themselves Achicks and their land is also called as Achickland. The Jaintias are also called Pnars and they are more or less similar to the Khasis. The practice and existence of matriliny is most unique social structure of this North Eastern state in India and to add to this, though the universally accepted term of matrilineal family is followed by these tribes, there are local difference in various aspects such as in terms of inheritance and the types of residence.
-ImchasenlaLongkumer
REFERENCES
Revisiting Matrilineal priority : Chris Knight
Early Human Kinship was Matrilineal : Chris Knight, 2008
Meghalaya – A Profile : M.N Karna