The REAL reason why online shopping is winning over shopping in stores!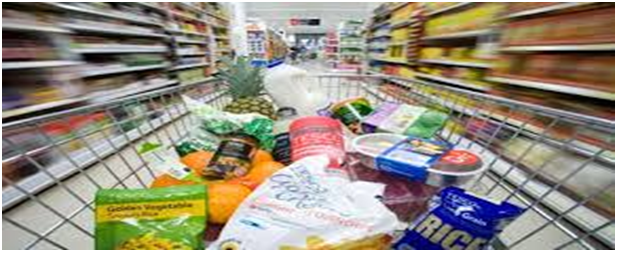 In the past decade, technology has upped its game tremendously and created avenues for enhanced business, faster and increasingly reliable monetary transactions. And for connecting people on the go. This has changed the way customers and sellers interact and generated online interfaces for the exchange of goods and even services to a large extent. So what is so fascinating about online shopping and does it really gain precedence over the act of physically going to stores to buy goods?
Online shopping definitely makes life a lot easier for people. With one click, a jersey can be bought and delivered to the doorstep and with one click it can be shipped and returned back if it fails to match one's requirements. And that is not just it. Online stores have size guidelines, multiple pictures of models showcasing the item from multiple angles and many colors and tailoring options to choose from. The interfaces have become exceedingly user-friendly and online accounts associated with a particular online brand can avail occasional free shipping, monthly discounts, custom made merchandise and one-click payment options.
The world of online stores appears alluring because of the array of merits associated with it. One can sit in India and buy clothing from an American store with international shipping becoming more fast and dependable by the day. You no longer need to actually be in china to get authentic Chinese noodle, you can just order them online on a store. And it will be there on your doorstep, without the hassle of actually travelling or converting currency. In fact, a customer can shop from a Forever 21 store in Bangalorewhile actually being at home ten minutes away from the mall. So what does this do? It saves time, of course. It may even be more economical to shop online than using transport to get there physically. The busy woman can shop on the go, the businessman can shop for his ties and yet be on time for his scheduled meetings. It also leads to convenient shopping for people with disabilities, pregnant women or families with small children.
However, the advent of online shopping has also made people lazy to the core. Life just is not the same when you take shopping out of the equation. Instead of driving out to stores, time is spent lazing on a bed, surfing through multiple online stores and repeatedly pressing "Add to cart." On an alternative analysis, there is a possibility than money is being spent unnecessarily while shopping online, mostly because it works on the psychology of not actually being able to see or touch the price tag on each item that is being purchased. Furthermore, especially true in terms of clothing is the false of illusion of something suiting your looking good on you just because it looks extraordinary on the model smiling at you on the laptop screen.
Many a times, online sizes disappoint by being either too large, too small, or just blatantly a misfit on one's body. And for the stores that involve return charges or lacks a return policy, these cons may lead to customers with bad experiences. Online shopping also leads to a hassle when it comes to e-mails and promotion activities, with cards and mails coming straight to your door. There is always the fear of online theft, especially because your card details are always stored on the online data catalogue of a store and online members of a store often save their card details permanently in order to avail the luxury of purchases with "one-clicks." This poses the serious threat of unauthorized transactions and may lead to trivial or significant financial losses. Just to top it off with a larger- scale impact of online shopping, it often gives rise to unemployment, especially because sales people become redundant.
Hence, the table has been set. The debate is hot and steamy and the world is yet to discover whether to promote the luxury of online shopping or give precedence to actual shopping in stores.
-Damien N. Sangma